About Us
Qualified Electricians in Eastern Suburbs and Inner West
Personal Approach
Welcome to A.SAL Electrical Services. I'm Adolfo, a licenced electrician with over 10 years of experience you can trust.
Don't be shocked! We are passionate about electricity! A.SAL Electrical Services, Botany will bring smart, clever and creative ideas to any project. Sharing is caring and we make it our business to do both. Sharing our extensive knowledge and experience, caring from the beginning to the end of each project to achieve outstanding results. Whether it is upgrading switchboard, renovating bathroom, kitchen, adding another floor or Granny Flat. We available each step of the way. Looking for lighting solutions and design? Our electrical knowledge and extensive background can bring a new dimension to your project. Providing exciting electrical solutions to your project may have been what you thought possible? Security lighting, Sensors and Outdoor lighting can enhance your living space beyond the house. Moving lighting into outdoor areas and spaces can enhance and create new visual aspects that are aesthetically pleasing, practical and work in a functional capacity.
Developing lasting relationships with our customers is paramount, we are in it for the long term. We are accountable for each job and focus on providing good communication skills, professional knowledge and expertise to achieve long-lasting happy relationships with our customers. Google review.
Krishnan B
.
Adolfo has done work for me both at my home and work over the last few years, its always been on schedule, perfect and reasonable rates. However especially on a recent job he went beyond the call of duty... We had some custom electrical work at a trade show where another contractor had pulled out last minute and ASAL assisted on very late notice to do hard work, late into the night. It was completed perfectly and with good humour, which helps when stress can be an issue! highly recommended.
g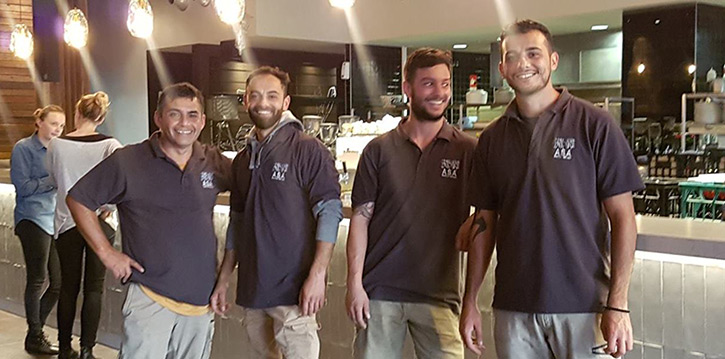 Excellence and Professionalism
We believe through communication we can understand you and your living dynamics. This is where the ideas take shape for you and your home. It is here where we want to execute your vision and make it happen. We guarantee that we will do everything we can to exceed your expectations. We understand that all customers work hard for their money, which is why we offer high-quality services at affordable prices. Time on the detail an important aspect of our work in order to tailor the electrical and lighting solutions to suit each budget and lifestyle. No job is too big or small. Don't waste anymore time waiting to get that job done. Move into the light contact Amanda on 0411167798 for an onsite obligation free quote.
Insured and Guaranteed
A.SAL Electrical Services is fully licensed and insured. We guarantee our workmanship, labour and wiring. We take great pride in being safe when it comes to our work. When you hire A.SAL, you can rest assured that you and your property will be in safe hands because safety is paramount. Want peace of mind, we have insurance for up to $20 million. Certificate of currency can be provided upon request.